Anella
Design for change
Read: 4-5 minutes

Anella is a cause that aims to raise awareness, improve the wellbeing, and improve the care provided for patients with CF (Cystic Fibrosis). It began as a one person visionary project but has grown into a small group of dedicated people who are looking to make a difference for not only the patients but also the hospital staff, families, and anyone with close relations to those with CF.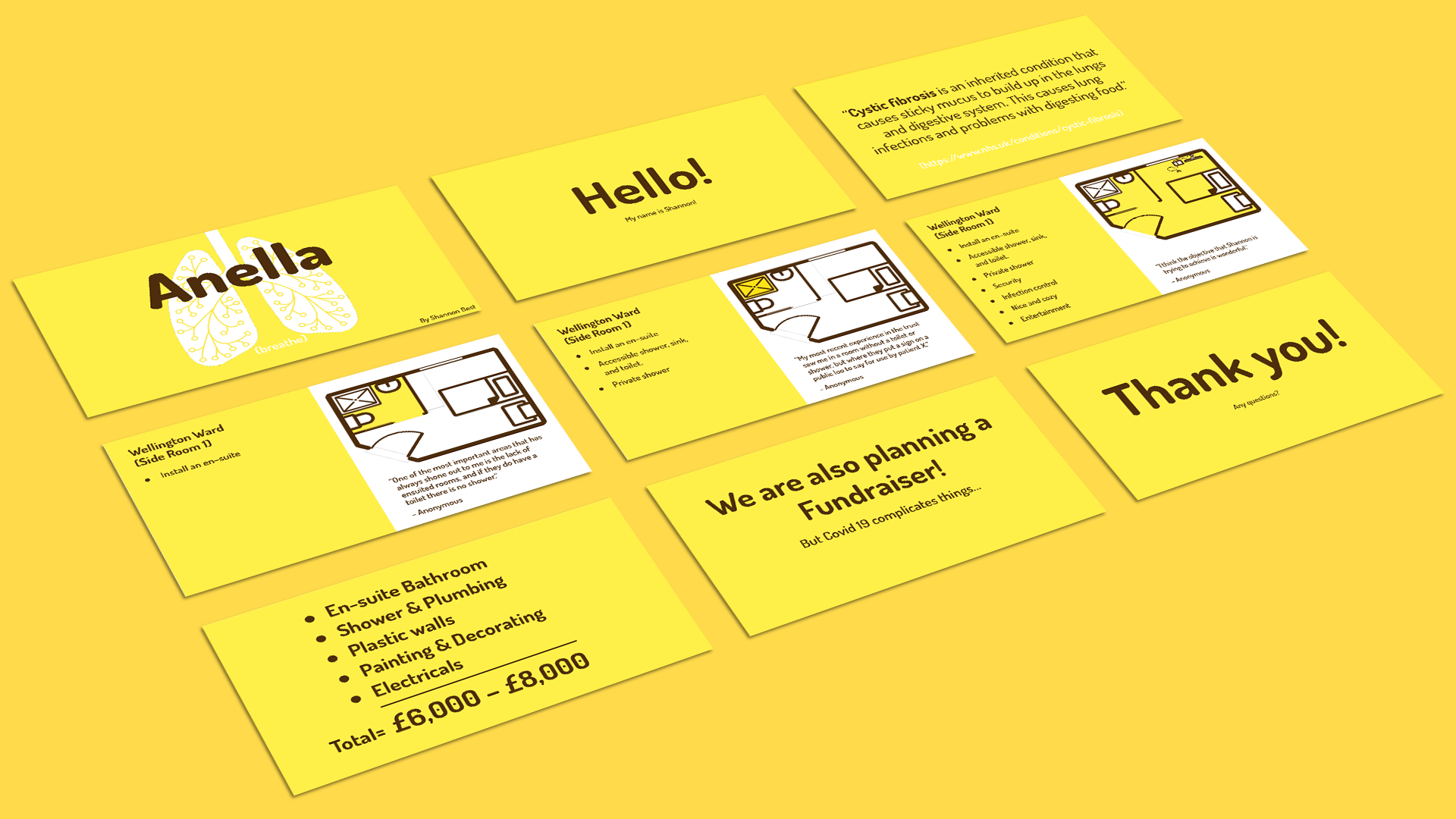 For this project, I was responsible for creating Anella's identity which would be used in all future presentations and events. At this point I have designed a logo and a pitch Powerpoint presentation, with lots more deliverables currently in the works and planned for the future.


I began by brainstorming ideas with the client for the identity of Anella. I made sure that any material and ideas collected during this stage were meant to invoke a certain feeling of Anella's identity, by establishing this early on provides a clear idea on what effect Anella will have on the target audience.

Anella will mainly be used within the hospital setting so the primary target audience would be the staff and also the patients there, meaning that the design had to reflect a sort of friendly and approachable feel which is why the chosen typography for Anella's identity is rounded, avoiding sharp corners.


Anella later went on to enter a Dragon's Den styled event (an internal hospital event to raise money for areas staff feel that need attention) with the goal to provide funding and improve the seriously poor level of care found in the main CF patient's care room (simple things such as hygiene, security, and general wellbeing were all very poor or not there at all). Within its set category, and against other shortlisted contestants of the same category, Anella won its pitch and took home £10,000 that will be used to improve the care room for CF patients.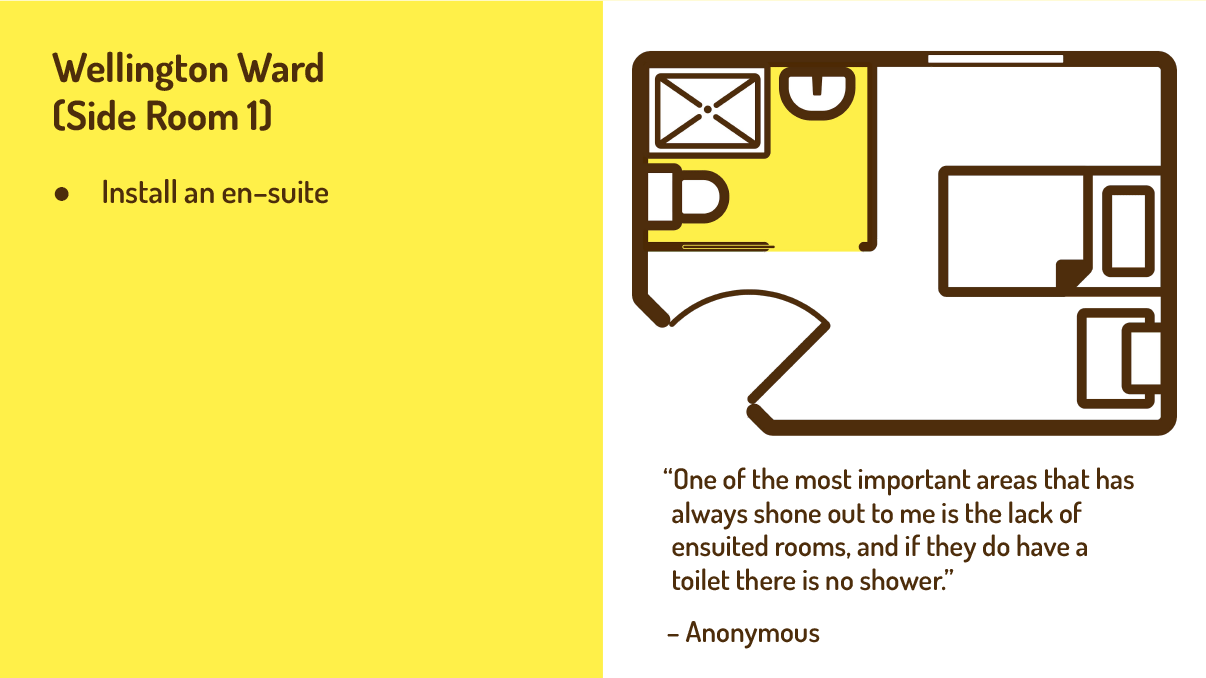 Winning the event made quite the impact within the hospital environment, with messages of praise and excitement from both nurses and doctors being sent to the lead of Anella thanking her for the amazing effort in finally improving something that desperately needed improvement within the hospital.


I am proud to be part of a project where my skills as a designer are going towards a humble cause that is literally changing the lives of people. Knowing that my efforts are making such a positive impact towards people's lives, and working towards a higher purpose, is such an honour. A true representation of who I want to be as a Designer.